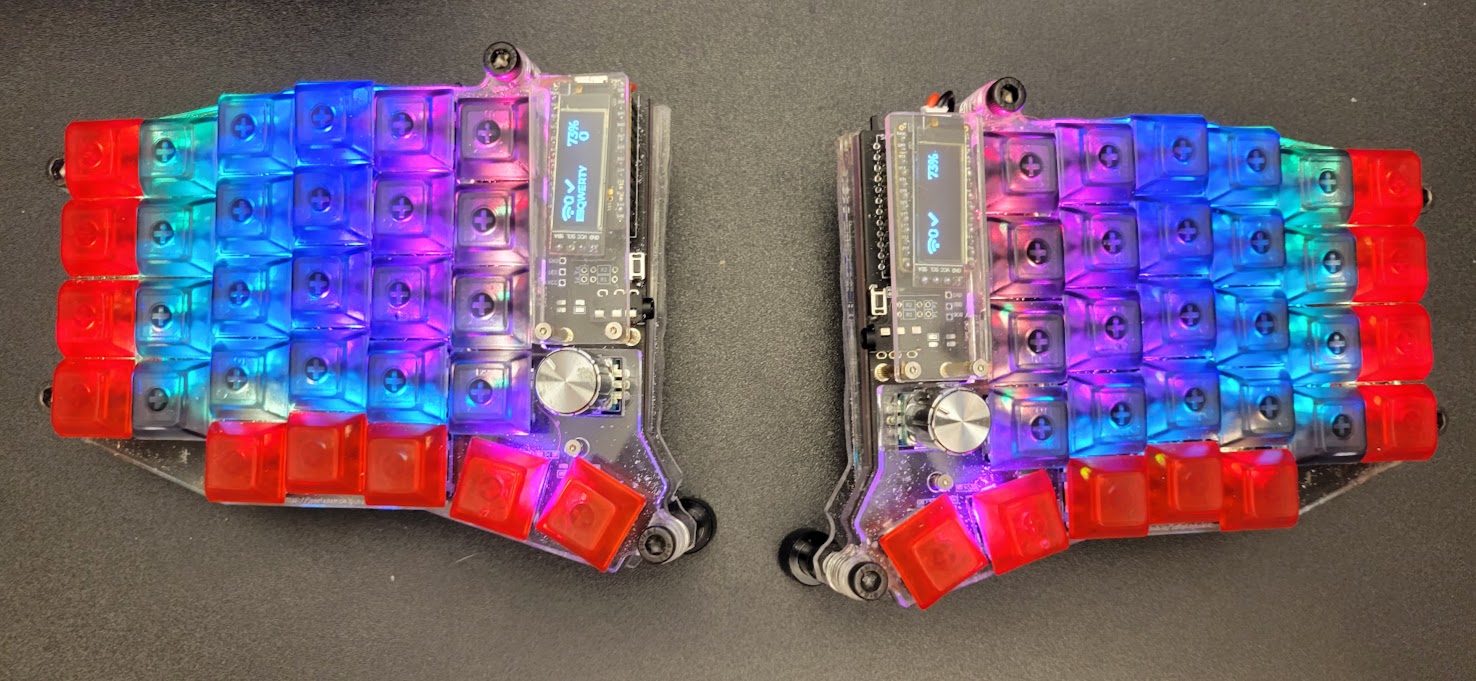 This was my first actual keyboard build. I absolutely love this keyboard. I use it everyday and actually care it back and forth between home and work. I had an old action camera case that is hard shell. This allows me to protect the keyboard while in transit.
More detailed info about the build can be found in my github repos. The first repo outlines the build and firmware for the keyboard. The second repo is a custom version of the ZMK firmware. It has a few fixes specifically for this keyboard. I hope soon to be using the offical ZMK firmware but a few things needs to be done first. The main thing being the official firmware will need to support split side encoders.
I modified the default layout of the space and enter key on my keyboard from the stock sofle layout because my thumbs naturally rest one key in. This makes it more effiecient for me to type on it. I have multiple layers on the keyboard including qwerty, dvorak, colmak, symbol, navigation, adjust, and number pad. I am also planning a layer to do video editing.
The keyboard is fully wireless. There is nothing connecting the two halves. The right half connect to the left half over bluetooth. The left half connect to the device over bluetooth or wired. It supports up to 5 different bluetooth devices.
I do have plans to build another keyboard. I cannout decide if it will be another sofle keyboard or something else, but it will be nice not to have to transport the keyboard back and forth everyday.